Five bailed in Worcester 'child sex' investigation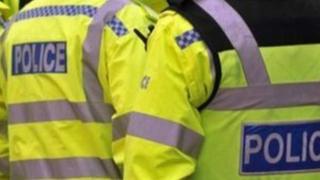 Five men arrested on suspicion of child sexual exploitation and drug trafficking during raids in Worcester have been released on bail.
The men, aged 20 to 25 and from Worcester, have been released on bail with conditions, police said.
Police executed warrants to raid seven residential properties and three business premises on 8 February.
A 19-year-old man held on suspicion of drugs possession with intent to supply was released under investigation.
Midlands Live: Celebrated photographer dies; Snow and ice shut schools
The others include:
• A 20-year-old arrested on suspicion of rape of a female aged 16 or over and assault
• A 23-year-old arrested on suspicion of rape of a female aged 16 or over; conspiring to facilitate sexual exploitation of a child; facilitating the travel of another person with a view to sexual exploitation and causing a person to engage in sexual activity without consent
• A 24-year-old arrested on suspicion of conspiring to facilitate sexual exploitation of a child and facilitating the travel of another person with a view to sexual exploitation
• A 25-year-old arrested on suspicion of sexual assault on a female aged 13 or over; conspiring to facilitate sexual exploitation of a child and facilitating the travel of another person with a view to sexual exploitation
• A 25-year-old arrested on suspicion of conspiring to facilitate sexual exploitation of a child; facilitating the travel of another person with a view to sexual exploitation, coercive behaviour and assault