Severn Valley Railway secures funds for eroded viaduct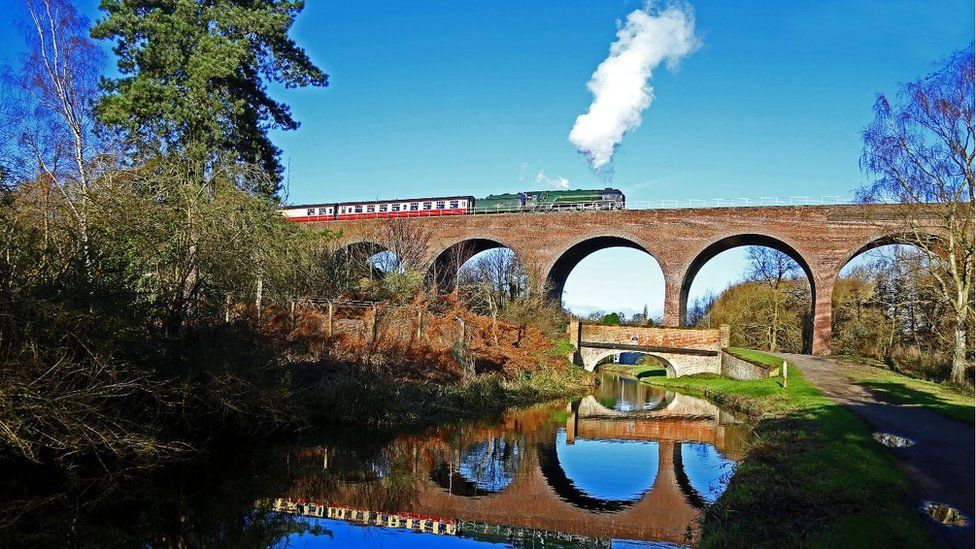 Severn Valley Railway has been awarded a grant to develop plans to restore a 141-year-old viaduct.
Kidderminster's Falling Sands viaduct was built in 1877 but water damage has caused the brick work to erode.
The Heritage Lottery Fund has awarded £72,000 in funding to research how best to repair the structure, which it estimates will cost at least £1m.
The heritage railway said it would be "simply unthinkable" not to repair the viaduct.
The viaduct links Kidderminster station to the rest of the Severn Valley line, which runs between Worcestershire and Shropshire.
There is already a 20mph speed limit on trains crossing the viaduct and the trust says "things can only get worse".
Kidderminster station houses the trust's historic fleet of carriages and 80% of its passengers board there.
If the station was cut off by the viaduct falling into disrepair, the entire future of the railway would be compromised, Severn Valley Railway said.
The organisation plans to apply for the full grant of £1m in September.
Related Internet Links
The BBC is not responsible for the content of external sites.