Countrywide Farmers future uncertain after administration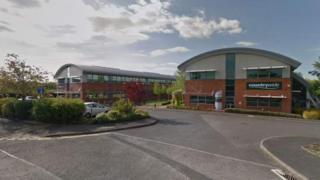 A buyer is being sought for retailer Countrywide Farmers, which has gone into administration.
The Worcestershire based company is one of the UK's leading suppliers of agricultural goods, employs more than 700 people and has 48 stores.
Administrators have been appointed from KPMG, who said no "initial redundancies" had been made.
Countrywide directors said with "significant regret" the business faces "a very uncertain future".
The company, based in Evesham, announced plans to sell in April 2017, but a potential sale to Mole Valley Farmers Ltd fell through in October.
On 1 March, the company announced it had sold its liquefied petroleum gas division to DCC Flogas, however its retail business sale to Mole Valley could not be approved and the Competition and Markets Authority (CMA) announced an investigation.
Countrywide announced it was going into administration as the CMA investigation could last up to six months, and the company said it will be "unable to meet its financial obligations for this extended period of time".