Brine baths could return to Droitwich Spa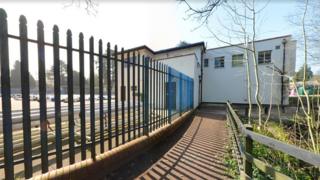 Brine baths could return to Droitwich Spa after closing almost a decade ago.
The baths, which were owned by the private BMI Droitwich Spa Hospital, have been shut since 2009 because of problems with upkeep.
But campaign group Save Our Brine Baths (SOBBS) has put forward proposals for a new building near the town's lido.
The proposals have been recommended for approval at Wychavon District Council's planning committee on Thursday.
With water from a natural salt water spring, the baths closed when BMI said they were no longer fit for purpose because the water pumps and pipes had become heavily corroded.
SOBBS was launched in a bid to raise money to build a new baths, claiming it would be less costly than refurbishing the old facility.
Now a community interest company, the group raised £3,000 to pay for a professional agency to put together the proposals.
Droitwich Spa town councillor and chair of the SOBBS, William Moy, said, should they be approved, the hard work will begin in earnest to raise funds to pay for the baths.
He said: "Everyone is absolutely elated. The officer's recommendation is for approval and we are very optimistic."
Despite the recommendation, Wychavon District Council's property and estates department has raised concern about the location and potential loss of parking at the lido.
Droitwich Spa became the only saltwater spa town in Britain when John Corbett created the first spa, St Andrew's Brine Baths, in 1887 as part of the Raven Hotel.
The first baths opened in the 1830s, taking advantage of the natural brine springs that have been used in the town since Roman times.