Husband accused of wife murder 'taunted over penis size'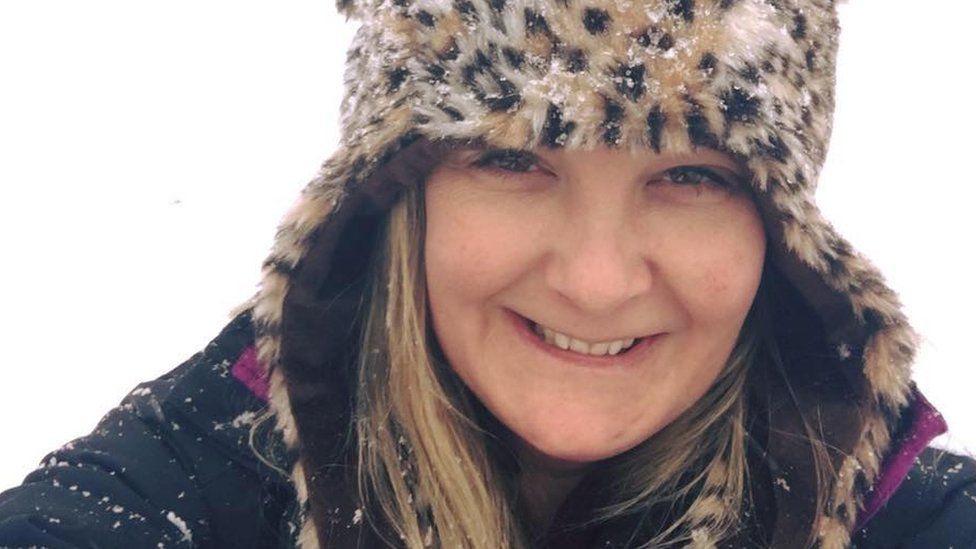 A husband accused of stabbing his wife to death at home has claimed she would "taunt" him and "say horrible things" about his body, a court heard.
David Clark denies murdering his wife Melanie, 44, in the early hours of New Year's Day at their home in Cloverdale, Stoke Prior, near Bromsgrove.
Mr Clark said his wife would "nearly always" belittle the size of his penis.
A jury at Birmingham Crown Court heard how the comments had made the 49-year-old feel "inadequate" and "sad".
Mr Clark's barrister Alisdair Williamson QC asked him about about a WhatsApp conversation between him and his wife concerning his penis size in January 2016.
Asked what he thought she meant when she said "yours isn't that small", he replied: "That she was talking about my penis."
Mr Williamson then asked: "Is that something she often talked about? What would she say about it?"
He replied: "She would nearly always refer to it. Just say it was small."
Asked how she would make him feel generally, he replied: "Like I wasn't worth it - like I wasn't a man."
The court heard how the couple rowed about an alleged tryst Mrs Clark had with a friend's daughter, despite a "pinkie promise" to never speak of the liaison.
The friend slept in Mrs Clark's bed and he heard the women "giggling and talking".
The night Mrs Clark died, she brought up the alleged encounter "in a nasty way".
"Like she was proud of what she had done," Mr Clark told jurors.
A text was sent to him by Mrs Clark saying: "They're laughing at you David - they have been for the last 10 years."
The couple moved to England in 2011 having married in South Africa in 2004.
The court heard how Mr Clark had a "particular way" of arranging his belongings. He broke down claiming she had once deliberately mixed up his work shirts.
He said: "She would change things, on purpose, move my stuff so I couldn't find it."
Mr Clark, who was born in South Africa but has a British passport, claimed his wife had a problem with alcohol and was "not pleasant to be around" when drinking.
"It never stopped. It was almost every night."
Related Internet Links
The BBC is not responsible for the content of external sites.