Magistrates system is causing problems, council says.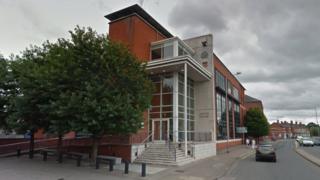 The government is being called upon to reverse changes to the magistrates courts system.
The decision to centralise remand cases from across West Mercia to Kidderminster means defendants is causing problems, Herefordshire Council's leader said.
Jonathan Lester has written to the Lord Chancellor to ask him to reconsider the decision.
HMCTS has said it always intended to review the changes.
Since April all overnight remand cases in Worcestershire, Herefordshire and Shropshire have been heard at Kidderminster, 36 miles (57km) away from Hereford.
There is only one van to transport prisoners to the court each day, and anyone who surrenders after 06:00 BST and misses the van is held overnight, Mr Lester said.
"Should they be released without charge they must find their own way home but the logistic of travel to some parts of the county mean that individuals may have been absent from their families for 36 hours."
He also said the council was not properly consulted, adding: "Your department's response to the consultation is dismissive of the views put forward by those with the most direct knowledge and understanding of the area.
"On behalf of the council and residents of the county, I ask you to reconsider the arrangements that have been put in place and bring back justice to the county."
Solicitors have also complained about the changes saying their clients are being held in cells for longer than needs be and raised the case of a man who had a 53-mile journey home after his case had been dismissed.
In June, a HMCTS spokesperson said the move was to improve listings and trial management at Hereford.
It added: "We have given key agencies and professional court users the opportunity to share their views about how these changes are working in practice and we continue to work with them and other partners to resolve any concerns raised."
HMCTS has been approached for further comment.