Freedom of city and plaque for D'Oliveira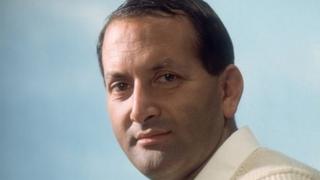 Cricket legend Basil D'Oliveira will be posthumously awarded the freedom of Worcester on 14 September.
His son, Shaun D'Oliveira, will accept the accolade at The Guildhall, after Worcester City Council voted unanimously in favour of the honour.
A permanent plaque to him at the city's Guildhall will also be unveiled.
The honour is awarded 50 years after the so-called D'Oliveira affair in which he became a symbol of the struggle against apartheid.
"Millions of people around the world owe him a debt of gratitude," Worcester's mayor, Jabba Riaz, said.