University of Worcester can keep Brexit emails private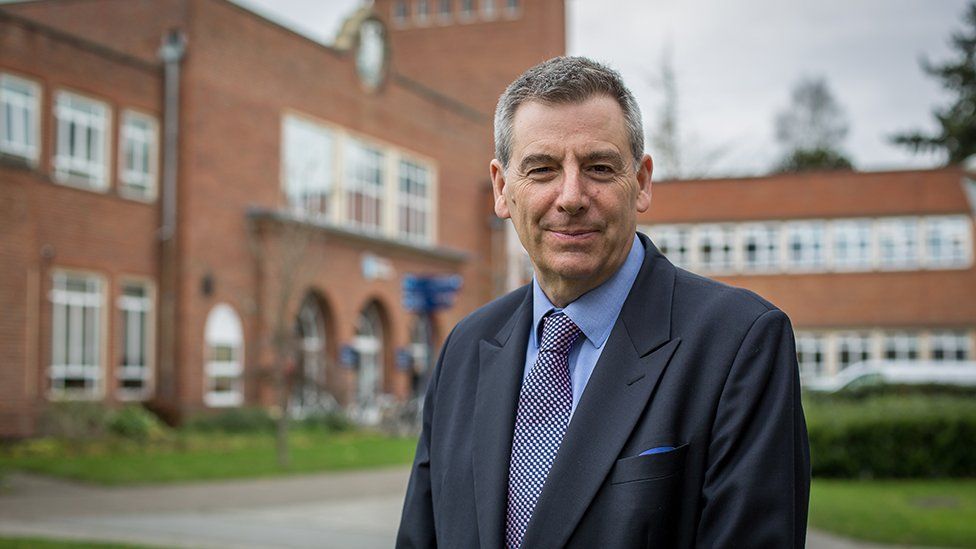 A commissioner has ruled a university should not have to release emails containing the word Brexit.
The University of Worcester's vice-chancellor Professor David Green said the request for emails in his account was "against the public interest".
The Information Commissioner said staff "must have the confidence that they can share views with one another".
Mr Heaton-Harris wrote to all vice-chancellors in October 2017 requesting a list of all academics who were teaching on the subject of Brexit, together with copies of the syllabus and links to the course.
At the time he was a senior government whip, but is now parliamentary under-secretary for the Department for Exiting the European Union.
Prof Green had refused to provide the information, arguing that Mr Heaton Harris' approach was challenging to the concept of freedom of speech and academic freedom.
Following the publication of his letter, Mr Heaton-Harris said he believed in "open" debate on Brexit.
The Freedom of Information request did not come from Mr Heaton-Harris, but was one of several the university received following his initial letter.
The university said it cannot say who made the request.
But it argued releasing the emails would have "inhibited" staff providing their views and "prejudice the ability of the vice-chancellor and other senior staff to make properly informed decisions."
But the person who put forward the request made a complaint to the Information Commissioner about the way it was handled.
The commissioner ruled in the university's favour, adding disclosing the emails "would inhibit the free and frank exchange of views for the purposes of deliberation, and would be likely otherwise to prejudice the effective conduct of public affairs".
Prof Green said: "I trust that university leaders throughout the country will be more resolute than ever to stand up for academic freedom and to be confident that the law supports us in performing this vital duty."
Related Internet Links
The BBC is not responsible for the content of external sites.