'Neglect' led to patients' deaths at a Redditch hospital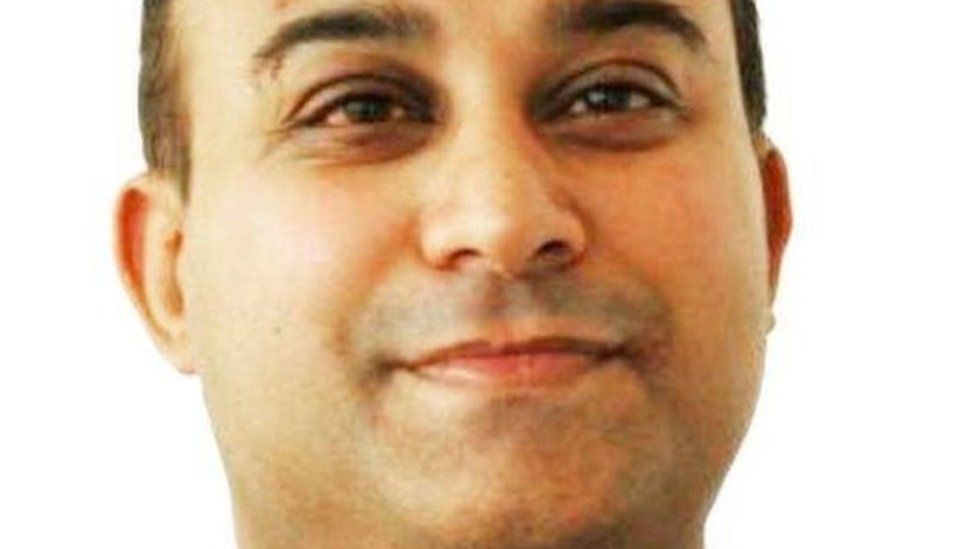 Neglect played a part in the deaths of three former patients of a disgraced surgeon, an inquest has found.
William Jones, 84, Jean Thomas, 80 and Daphne Taylor, 81 - who all died at the Alexandra Hospital, in Redditch, in 2012 - were patients of Sudip Sarkar, 48.
A coroner said they suffered failings in post operative care, which could have been prevented.
The hospital's Trust said it "recognises the failings".
In each of the three tragedies, Worcestershire coroner Geraint Williams said: "Post operatively there were failings in care which, had they been identified and acted upon would have changed the outcome. Death was contributed to by neglect."
Experts concluded there was "no evidence to support a case for manslaughter" against him, his barrister, Martin Hicks QC said during his client's sentencing hearing at Worcester Crown Court.
Mrs Thomas, from Tanworth-in-Arden, Solihull, had been admitted for elective surgery, following which she "underwent a number of inappropriate different procedures", the inquest at Stourport Coroner's Court was told this week.
The ex-hairdresser's health deteriorated and she died from sepsis, multiple organ failure and post operative complications following surgery for a carcinoma of the colon on 15 September 2012.
Retired nurse Mrs Taylor, from Bromsgrove, was admitted for elective surgery, and she was discharged before being later readmitted for further surgery. She died from "cardiopulmonary failure in association with an overload of fluid following surgery" on 19 October 2012.
The inquest was told that Mr Jones, from Bewdley, was admitted at the Alexandra Hospital for elective surgery, but his condition deteriorated and he passed away on 6 June 2012.
The former company director died from a perineal wound infection and rectal cancer.
Speaking after the inquest, a Worcestershire Acute Hospitals NHS Trust spokeswoman said they "fully accept the coroner's conclusion."
Their statement said: "We recognise the failings that contributed to these three deaths in 2012 and have worked hard to learn from these and put significant improvements in place over the last six years - particularly to strengthen clinical governance and HR processes and procedures."
Related Internet Links
The BBC is not responsible for the content of external sites.