Stroke patient set for more than £500,000 in NHS damages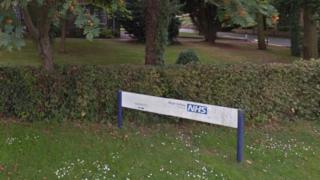 A woman who suffered three strokes before medics diagnosed an underlying heart problem is in line for more than £500,000 in NHS damages, a judge says.
The patient, in her 60s, was treated at a hospital run by Wye Valley NHS Trust after each of the debilitating strokes, the High Court heard.
But only after the third were tests carried out which revealed the problem.
The court heard she had an irregular heartbeat, resulting in blood clots that travelled through her body.
Judge Martin McKenna said the Hereford-based trust which treated the woman, who cannot be named, had admitted breach of duty and accepted responsibility for 95% of the damage caused by the three strokes between 2011 and 2013.
He said she was left partially paralysed, with her memory and thinking skills impaired.
A fourth stroke made little difference to her disabilities, the court heard.
The trust, the judge said, had already paid the woman £100,000 interim damages to tide her over until the full amount of compensation was assessed.
He anticipated, on a "conservative assessment", the sum would reach at least £524,000.
He ordered the trust to make a £350,000 down-payment so a bungalow could be bought and adapted to her needs.