West Mercia Police sued over wrongful conviction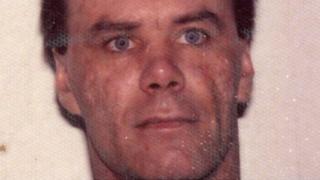 A man who was wrongly found guilty of attempted rape and served 17 years in prison is suing a police force.
Victor Nealon was convicted of attacking a woman outside a nightclub in Redditch, Worcestershire, in 1996.
His conviction was quashed by the Court of Appeal in 2013 after an unknown male's DNA was found on the victim's clothing, the Telegraph said.
West Mercia Police said there was an ongoing legal claim and it would be "inappropriate" to comment.
Latest news and updates from the West Midlands
Mr Nealon is seeking £1m in damages, his lawyer, Mark Newby, said.
The lawyer claimed his client was targeted by police based on a number of previous sexual convictions and because they had no other suspects.
Mr Newby also said police failed to obtain CCTV from the nightclub which could have shown Mr Nealon was not at the club that night.
In a statement, head of major investigations for the force Det Supt Damian Barratt said there was an ongoing legal claim "relating to this case and it would therefore be inappropriate for us to comment at this time".