Thousands raised for Worcestershire teacher Bob Allison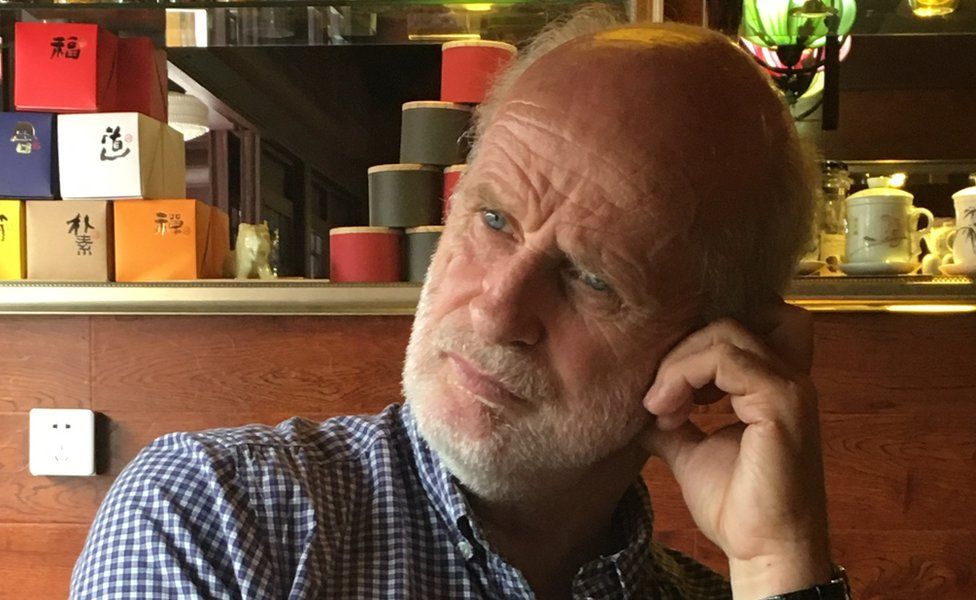 A fundraising campaign to help get a UK teacher home from China after he had a stroke reached its £40,000 target within six hours.
Bob Allison, who worked at Worcestershire schools for more than 40 years, has been left almost unable to move his left side, his family said.
They set up a GoFundMe page which raised more than £49,000.
He was "at high risk" of having another stroke and "not really making a huge amount of progress", his daughter said.
Mr Allison, who had the stroke in January, worked at The Chantry School in Worcester for more than 30 years, ending as assistant head teacher before retiring in 2016.
Daughter Claire Allison said she wanted to make sure she could "get him back as soon as possible, so that he can get the best possible treatment".
Hospital staff had been "doing their best", she said, but she thought they were getting worried that he was deteriorating.
Ms Allison said she thought her father was struggling with the language barrier and "the sort of relentless exercise that he's doing".
He had been in China for more than a year after not being able to return last summer. Ms Allison said she had realised his health had been deteriorating towards the end of last year.
Former pupil Jack Furniss, 25, said he had donated £12,500 for the "really, really nice guy" who "always made time for you".
The trainee chartered accountant said he wanted to give a large amount because the teacher had "given so much to so many".
He said: "I wouldn't be where I am today with the job that I've got had it... not been for the effort that he put into me as a student. So yeah, it was a really easy decision to make.
"I mean the number of people who've said they'd sat the geology GCSE at Chantry - that 100% wouldn't have happened without Bob."
The amount raised was "just incredible" and would be put towards medical fees and getting the teacher back to the UK, Ms Allison said.
She stated: "I knew he was popular... we knew he was well respected within the community, but I never imagined that we would reach that amount at all, let alone so quickly.
"It's a huge, huge weight off our mind financially, so we're just so grateful to everyone that's donated."
Related Internet Links
The BBC is not responsible for the content of external sites.