Worcester flat plans approved despite 'slums' fear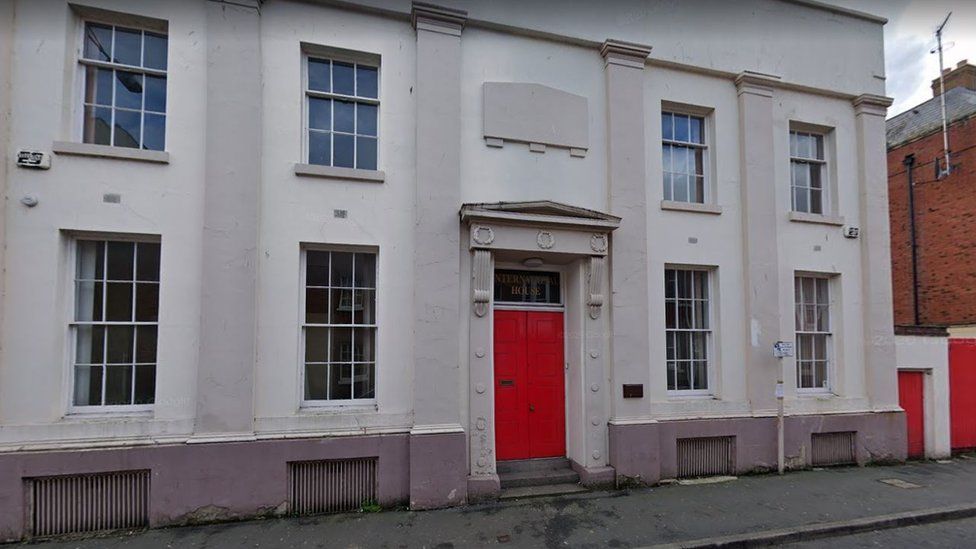 A councillor fears the "slums of the future" are being built after plans to build 14 flats in a vacant listed building were approved.
A plan to convert International House in Pierpoint Street, Worcester, was approved by the council.
But the former planning chairman, Alan Amos, said he had concerns the flats in the former office building would be "rabbit hutches".
The mayor said the building needed to be brought back into use.
"I am raising these concerns because there are a lot of similar places in the area that are going to go the same way," Mr Amos told Worcester City Council's planning committee on Thursday.
"We've got 14 [flats] here, why not 11 or 12? They are squeezing in as many as they can.
"There's no garden, there's no outside space… these are rabbit hutches and I am very concerned, without overdramatising it, that we are building the slums of the future."
Councillor Roger Berry echoed Mr Amos' fears that bringing the building, which has been empty for six years, back into use should not come at the expense of standard, reports the Local Democracy Reporting Service.
"I appreciate we want to bring this building back into use but I do want accommodation that is reasonable," he said.
The size of the flats vary between 28 square metres and 61 square metres, six of which would be smaller than the 37 square metre national standard for new apartments.
Mayor Jo Hodges said: "This building needs to be occupied by some kind of business or lived in.
"We have a scheme which will bring it back into use and for me that is a very important starting point."
She added: "It is providing accommodation in the city centre which we are told is really important."
Worcestershire Regulatory Services had objected to the plans saying apartments were unsuitable for the area, and that residents would not be able to open their windows without being disturbed by noise, but has since withdrawn its objection.
Related Internet Links
The BBC is not responsible for the content of external sites.