Covid: First lockdown inspires Bromsgrove tree photos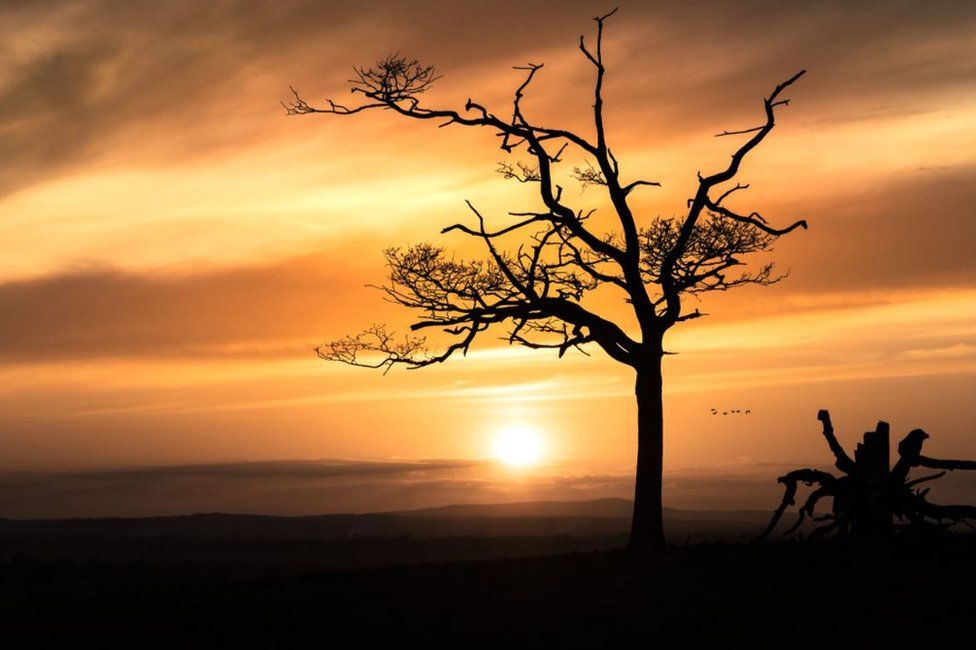 An amateur photographer has collected images of one tree changing through the seasons across the course of a year.
Decorator Darren Waldron said, like many others across the country, he had been forced to explore new, local walking routes due to Covid lockdown restrictions introduced a year ago.
He said he had discovered the tree off a public footpath in Bromsgrove early in the pandemic and described it as a rewarding go-to place for "solace".
Mr Waldron, a director of a decorating firm in the town, said he had set himself "a little project" to photograph the tree over 12 months partly as a "welcome distraction" but also because of the "rewarding" views, particularly around sunset.
He said he was "delighted" with the results and would continue to return to the site off the appropriately named Timberhonger Lane.
"Since the first lockdown we've all been restricted to exercising locally but this has given us the chance to explore new paths," Mr Waldron said.
"[It's] amazing what's on our doorstep when we really take time to venture out off the beaten track."