West Mercia PC travelling at high speed before fatal crash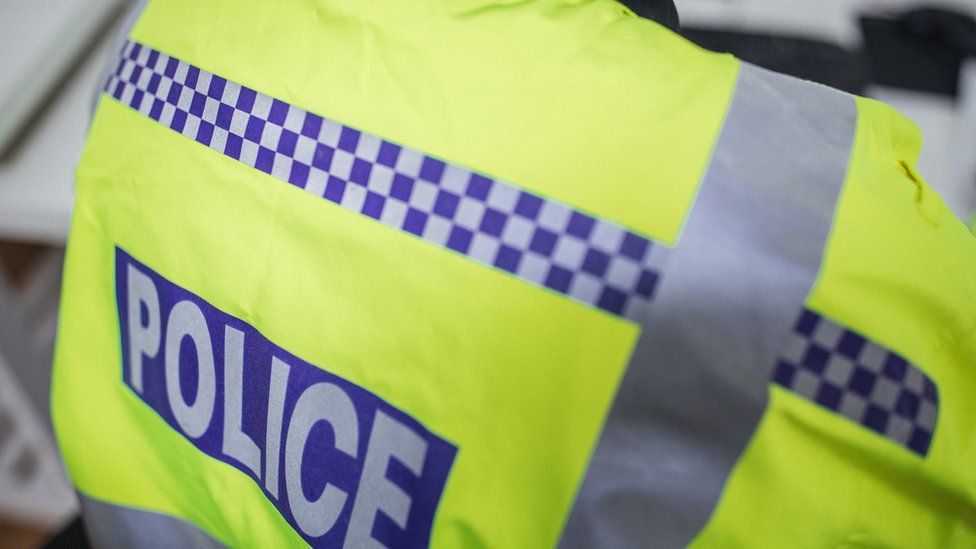 A police officer was travelling at speeds of up to 110mph before a fatal crash, a court has heard.
PC Jamie Holloway, 50, of West Mercia Police, was responding to an emergency call when he hit the back of David Shaw's car on 28 May 2018.
It caused the 53-year-old's vehicle to flip over twice and land on its roof. He died in hospital 13 days later.
PC Holloway, an officer since 2002 and a qualified advanced driver, denies causing death by dangerous driving.
Worcester Crown Court heard Mr Shaw had been in a queue of traffic travelling at 37mph on a 50mph section of the A449 near the village of Acton in Worcestershire.
He was signalling and moving right as he was struck by the unmarked BMW X5, which was travelling on blue lights and sirens.
The jury was told a collision investigator calculated that the police car's brakes were applied 1.5 seconds, or 60 metres before the crash, when it was travelling at 103mph.
At the point of impact, the police vehicle was doing 75mph, after heavy braking.
Opening the case on Monday, Duncan Atkinson QC said PC Holloway, who was in the car with a colleague, crashed while on the way to Worcester to provide back-up to officers dealing with a man who had been making suicide threats and had a "tendency towards violence".
He said the defendant later told investigators he "considered there to be an immediate risk to life", and "therefore believed his driving was necessary and proportionate".
The prosecutor added force guidance on driving above the speed limit said officers should only do so "following a clear decision of necessity, proportionality and circumstances existing at the time".
The crown's case, he said, was that the defendant drove in a manner "which fell far below the standard of that of a reasonable and competent driver".
Related Internet Links
The BBC is not responsible for the content of external sites.