Hundreds of pheasants feared stolen from farms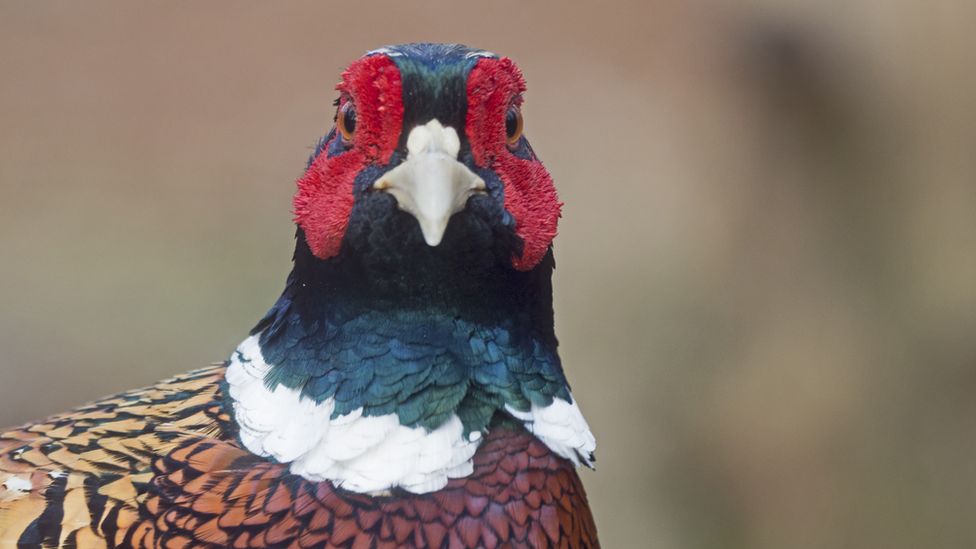 Hundreds of pheasants have been stolen in a spate of thefts from farms.
West Mercia Police said it believed the poachers have been carrying air rifles to take the birds from the Kington and Shobdon area of Herefordshire.
It is not known how many birds have been taken in total, but the force said it had received seven reports in just two weeks.
The police said pheasant thefts are unusual because of their low value.
PC Dean Wall said: "Although we don't get a huge amount of it out here in my experience, when we do get it, it's noticeable."
And he added: "Even if they're taking five or six at a time that's still not a huge monetary value."
He said he had been getting calls from concerned farmers, with one reporting seeing "a trail of blood and of feathers and the mess left behind".
Night-time patrols had been organised to try to catch the thieves and PC Wall warned they might be putting themselves in danger if they were trespassing on land with air guns.
He said sightings of men with firearms are likely to provoke a police response and "we don't know what those weapons are from a distance".
Related Internet Links
The BBC is not responsible for the content of external sites.