Bewdley's flood barriers reinforced as River Severn rises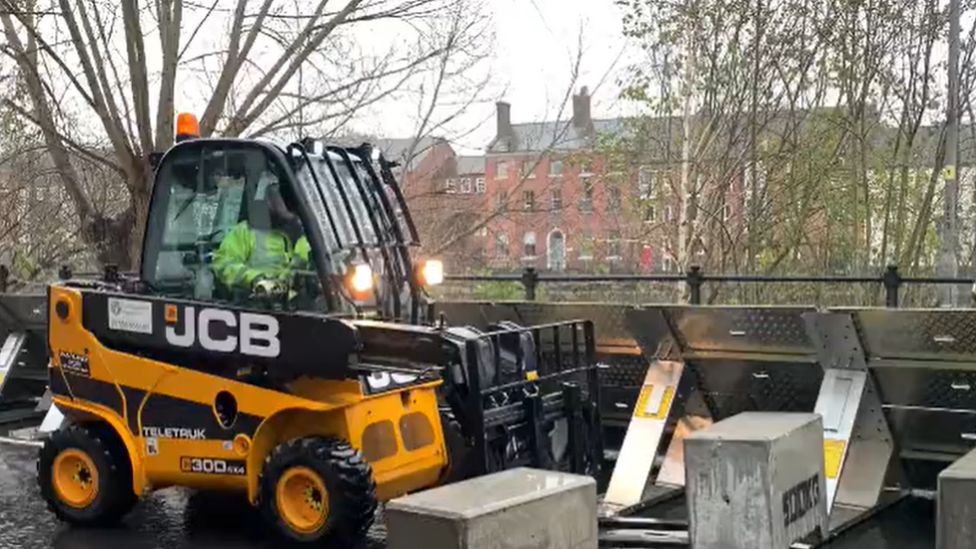 Extra supports have been added to a town's flood barriers to prevent any movement.
The temporary defences at Beales Corner in Bewdley have been erected because the River Severn is forecast to rise after rain from Storm Barra.
It has loaded 500kg concrete blocks on to each leg to secure them.
The Environment Agency said in January the barriers would not be used again, until it was confident they were safe.
But it said since then it has "done lots of work with partners to understand what happened and further improve safety".
It said it is also "making more progress on details of a permanent scheme".
The Environment Agency said river levels in the town are expected to peak at between 3.2m (10ft) and 3.7m (12ft) on Saturday afternoon.
It also said these river levels are not unusual for the time of year.