Herefordshire turkey farmer warns avian flu 'is a big problem'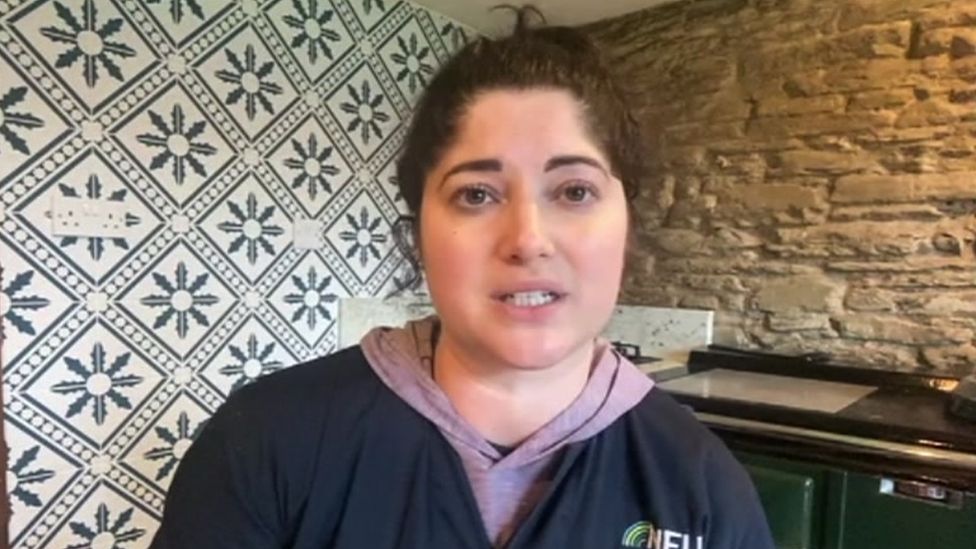 A turkey farmer has warned avian flu is a growing problem and the country needs to "take it a bit more seriously".
Jade Stock, who has 200 turkeys and 50 geese at a farm in Herefordshire, said she was confident of meeting Christmas orders but supply lines would be affected "further down the line".
Ms Stock said she has had to move her birds indoors.
"It's becoming more of a problem and we're having to shut the birds in earlier and earlier.
"As a free range farmer that's really difficult to do, to have birds that have been allowed their whole life to be outside, to then have to shut them in to sheds in their last 10 days, two weeks of life, that's really tough," she said.
Navigating changing rules had been "stressful", she said, but added that she had ben supported by the National Farmers Union (NFU).
Ms Stock warned avian flu was "a big problem and it's becoming a bigger problem".
"There is no rhyme or reason to where the next cases are going to hit.
"It's spread by migrating birds, it comes across with the migrating birds so you can't control where it's going to hit next," she said.
Tens of thousands of farmed birds have already been culled around the UK.
Officials say the risk to human health is low and there is no link to the Covid-19 pandemic, but infected birds should not be touched.