Chicken supplier Avara frustrated by pollution response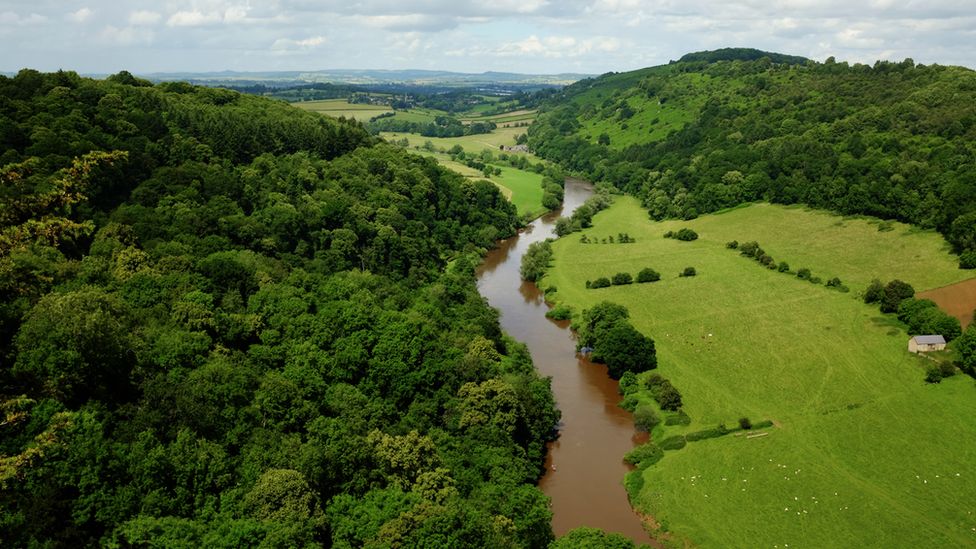 Chicken supplier Avara says it is frustrated that government agencies have had "very little" contact with it over pollution in the River Wye.
The firm processes two million chickens at its Hereford factory every week and is the county's largest employer.
Campaigners seeking to highlight Wye pollution blame run-off from agriculture, with Avara in its sights.
Avara says it wants to understand the issue but is surprised by a lack of engagement from enforcement bodies.
It said it had only been speaking to the Environment Agency (EA) for a matter of weeks and had not had any "meaningful dialogue" with the Welsh equivalent, Natural Resources Wales (NRW).
NRW said it "supports the commitments from all industries in reducing phosphate pollution in our rivers", while the EA said its contact with Avara was regular.
For years, campaigners have been calling for poultry and egg suppliers to prevent waste from getting into the river.
Studies by scientists at Lancaster University have demonstrated that 3,000 excess tonnes of phosphorus is produced in the River Wye catchment each year - and that most of that comes from agriculture.
Phosphate causes algae to bloom which, it turn, reduces the oxygen that plants, fish and insects need to survive.
"The only way to find the solutions is to get it out on the table, understand what's going on, build up the facts, be collaborative and seek solutions."
He said: "We are frequently accused of being the biggest problem yet, if we were the biggest problem, you would expect all these agencies to be knocking on our door first."
A spokesperson for the EA said: "We are in regular dialogue with Avara on their current and future proposals, to better manage the catchment and reduce their environmental impact."
Avara has pledged that its supply chain will not contribute to excess phosphate in the River Wye by 2025.
Related Internet Links
The BBC is not responsible for the content of external sites.