Hull school gains 'outstanding' status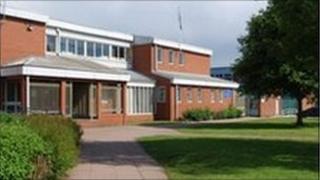 A secondary school in East Yorkshire has been classed as one of the country's top schools after Ofsted rated it "outstanding".
St Mary's College is the only secondary school in Hull to have received outstanding status, which some primary schools in the city have achieved.
In its last Ofsted report in 2007 the school received a "good" status.
Head teacher Ged Fitzpatrick paid tribute to the staff, pupils and parents for their "teamwork".
He said: "The report talks about the whole school working as a team.
"We are very proud of it and it shows what is possible here in Hull. It also shows what can be done if you stick to your guns."
School teamwork
Mr Fitzpatrick said the school did not just "scrape through" but had been rated "outstanding" in many of the aspects inspected.
The report said: "The outstanding care, guidance and support, good teaching and excellent curriculum combine to enable all students, regardless of their academic ability, to make outstanding progress. The Roman Catholic ethos permeates all aspects of the school.
"The school is, as one member of staff said, 'a team' working to ensure the best possible outcomes for students."
New school inspection arrangements were introduced on 1 September 2009. Ofsted inspectors now make some additional judgements that were not made previously.