Police start log book scheme to snare shoplifters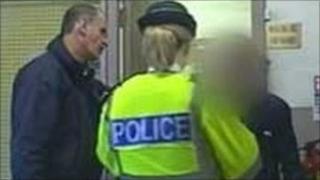 Shopkeepers in North East Lincolnshire have been issued with log books in a police initiative to tackle theft and anti-social behaviour.
Retailers in Grimsby, Cleethorpes and Immingham are being encouraged to record thefts of items under £20 which may have otherwise gone unreported.
They are also being asked to note down any details of known offenders and instances of anti-social behaviour.
It is hoped the scheme will help police convict more shoplifters.
The retailers will be visited by officers every few weeks who will review the details in the log books.
Humberside Police said the scheme could help them build up cases against offenders and help secure banning orders for repeat offenders.