Seafood village for Grimsby given planning go-ahead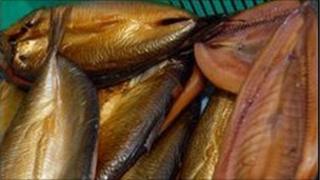 A fish processing centre in Grimsby, which will help safeguard hundreds of jobs, has been given planning approval.
The £3m Seafood Village will house up to 40 companies currently sited in old buildings on the town's fish docks.
Concerns had been raised about the effect the development would have on the landscape and wildlife.
Steve Norton, from Grimsby Fish Merchants Association, said it was a marvellous opportunity and would help bolster the local economy.
More than 25 companies have committed to moving into the new facility on the three acre site off Wickham Road.
'Wrong place'
Its first phase will see 20 self-contained units built, with a second phase bringing the number up to 40.
But resident Alan Johnson said he had worries about the land being turned into industrial use.
"There's wildlife on there, deer and wild flowers with butterflies... I have nothing against it, it's just totally in the wrong place."
Mr Norton said the development would act as a "catalyst of change" for the town.
"We're facing an ageing workforce in our industry... I think this will act as a catalyst of change.
"It will be an opportunity to attract new people in and I think it will give business... greater opportunity to do more work for retailers and to actually strengthen that brand that we already have, which is Grimsby fish."
It is hoped work will start on the Seafood Village by September.