Inquest adjourned of Goole man who died in Russian mine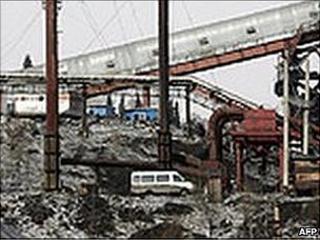 An inquest due to take place of an East Yorkshire man killed in a Russian coal mine blast in 2007 has been adjourned.
Ian Robertson, of Hensall, near Goole, was working as a mining consultant for White Young Green International.
There was an explosion while he was carrying out a safety inspection of the Ulyanovskaya mine. A total of 110 people died in the blast.
The coroner wanted more information from the Russian authorities before continuing.
The inquest has been rescheduled to take place on 15 September.
Lesley Edwards from Irwin Mitchell Solicitors was representing the family of Mr Robertson.
She said: "Mr Robertson's family understand the reasons for the adjournment of the inquest and hope that when it takes place in September it will finally provide some answers into the circumstances surrounding his death.
"It has been an extremely difficult and stressful time for them and they are looking forward to putting the ordeal behind them."
A report found that the explosion was caused by a build-up of methane.
About 200 workers were underground at the time of the blast, early on Monday 19 March 2007 in the city of Novokuznetsk, about 1,850 miles east of Moscow.