Clinician retires after 42 years in North Lincolnshire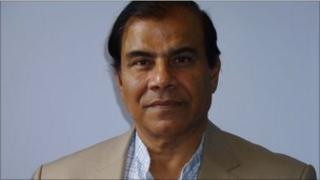 A clinician at the forefront of bringing surgical expertise to North Lincolnshire has retired.
Asit Kar has spent 42 years in medicine and 20 years at Scunthorpe General Hospital.
He was the first general surgeon with a specialist interest in vascular work to be employed at the hospital.
Mr Kar, originally from India, said he was "very sad" to leave the hospital and described Scunthorpe as his "second home."
He said: "When I arrived in Scunthorpe there was no one doing vascular work. It was not like nowadays where people specialise.
"I love vascular work. I don't know why but I just enjoyed it right from the beginning. I was privileged to have set up a vascular service in this area and over the years to have been able to share my expertise in helping to train new doctors."