Driffield stabbing death woman was 'ray of sunshine'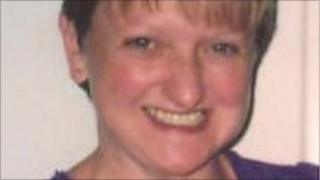 The mother of a woman who was stabbed to death in East Yorkshire has said her "worst nightmare has come true".
Linda Merigo died after she was found with stab wounds outside a house in Clematis Close, Driffield, on 1 September.
Her estranged husband Alfredo George Mario Merigo, 43 of Grimsby, has appeared in court charged with murder.
Mrs Merigo's mother Irene Bradley said her daughter, who left behind a two-year-old son, was a "ray of sunshine".
Mrs Bradley added: "My beautiful daughter, the kind hearted, caring and extremely considerate woman that she was. She was an absolute treasure.
"My worst nightmare has come true and in her memory I will do what my daughter would have wanted me to do and pass on her spirit and positive outlook to her doting son."
Mrs Bradley thanked police and paramedics and neighbours who supported her on the day of her daughter's death.
She said: "The amount of cards and flowers received from well-wishers has been enormous."
Mr Merigo is next due to appear at Hull Crown Court on 22 November.