North East Lincolnshire Council in redundancy move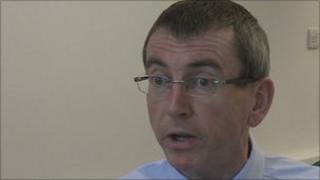 North East Lincolnshire Council staff are being asked to consider voluntary redundancy as the authority prepares for public spending cuts.
A letter sent to employees details proposals to generate savings, along with measures such as reducing sick pay and brining in staff car parking fees.
The move comes ahead of October's government spending review.
Council chief executive Tony Hunter said: "It's not, emphatically not, a measure of panic."
Union Unison is against the proposals and has called for an urgent meeting with management.
In the letter, Mr Hunter said the council, which has no overall control, would "certainly become a smaller organisation over coming years as we redefine what we do and how we will operate".
'Number one priority'
He added: "Over the coming weeks we will be asking managers for an indication of the likely levels of interest in voluntary early retirement... so that we can factor this into our planning."
The workforce has been given until the end of October to express an interest in voluntary redundancy.
Mr Hunter said savings of nearly £1m per annum could be achieved by a combination of stopping payment for the first three days of any period of sickness, changes to overtime payments and removing car user allowances.
He said: "Delivering the council's aims with and for the people of North East Lincolnshire remains our number one priority.
"We will continue to keep our staff well informed and involved and we will work with the trade unions to minimise the impact on services and employment.
"The council's steady progress in recent years, along with the work already under way to reduce costs, means we are ready to address the major challenges ahead."