Mother's tribute to renowned opera singer Amy Black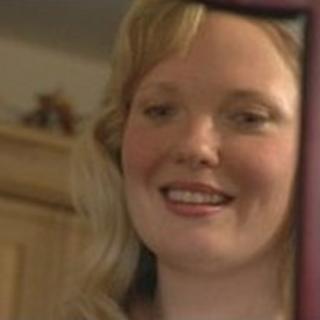 The mother of an international opera singer from East Yorkshire has paid tribute to her daughter after an inquest into her death ended.
Amy Black, 36, from Hedon near Hull, died last November, less than six months after undergoing heart surgery.
A narrative verdict was recorded at an inquest in Hull on Monday.
Her mother, Linda Black, said: "Amy was a vivacious, bubbly and humorous girl with an unbelievable talent for singing."
The inquest heard that the blood supply to Miss Black's heart had become restricted by stenosis (narrowing) of the coronary arteries.
The condition developed in a short period of time after she underwent surgery in June 2009 to replace her aortic valve.
'Questions unanswered'
Coroner Geoffrey Saul was unable to reach a conclusion on why the stenosis developed so quickly after surgery at the Royal Brompton Hospital in London.
In his verdict, Mr Saul said Miss Black had died on 24 November due to a fatal cardiac arrhythmia, which came about as a result of insufficient blood flow in her heart.
Margaret Ryan, the family's solicitor, said: "Unfortunately questions still remain unanswered as to why Amy developed the 80% stenosis which led to her death.
"However I hope the inquest has gone some way to providing the family with some of the answers to their questions about why Amy died."
Ms Black, a mezzo-soprano, studied at the Royal Academy of Music and sang for Glyndeboume Opera, English Touring Opera, The European Union Opera, Wexford Festival Opera and English National Opera.
She had an international reputation and had performed around the world.