Widow sues Cottingham hospital trust over post-op death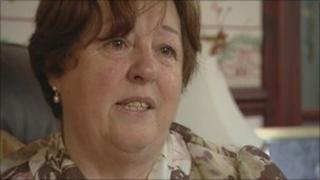 A widow is suing an East Yorkshire hospital for negligence after her husband died following heart surgery.
Martin Butterick, 63, died four days after a heart valve operation at Castle Hill Hospital in Cottingham.
His family claim hospital staff failed to identify that he was suffering from cardiac tamponade, a post-operative complication which led to his death.
A spokesman for the Hull and East Yorkshire Hospitals NHS Trust said it could not comment on the case.
Mr Butterick's widow Christina, from Hull, said he seemed to be recovering well from the surgery, which took place in August 2008, until complications set in.
Signs 'missed'
She described her husband's death as "needless".
"It shouldn't have happened," she said.
"He could be here today."
Cardiac tamponade is a condition in which fluid accumulates in the heart sac and increases pressure on the heart.
Nick Gray, the family's solicitor, said he believed Mr Butterick would have survived if the condition had been diagnosed and a surgical incision made to relieve the pressure.
Mr Gray said: "There were serious complications and signs and symptoms which were not identified which suggested that he had cardiac tamponade and that impaired the function of the heart which was leading to his deterioration and unfortunately his subsequent demise."
More than 5,000 people had aortic valve replacements in Britain last year. The survival rate for such operations is 97%.
A spokesman for the Hull and East Yorkshire Hospitals NHS Trust said: "The trust is unable to comment on any case which is the subject of legal action."