Plans for 680 new homes in Hull considered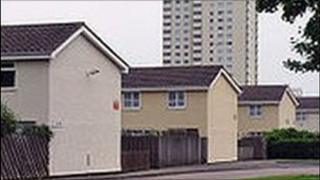 Plans for 500 new council homes and up to 180 private homes in Hull are to be considered.
The proposals are for the Danes and Thorpes areas of Orchard Park.
Councillors will be asked to back the submission of a detailed bid, which will aim to secure about £150m from the Government's Private Finance Initiative.
Should councillors support the plans, a final decision on the funding is expected from the Government next year.
The future of the area's seven blocks of multi-storey flats is the subject of a separate report.
'Local aspirations'
Members will be asked to approve proposals for a staged demolition of the blocks over a four-year period between 2011 and 2015.
The council's cabinet will consider the reports on 25 October.
Pauline Davis, Hull City Council's strategic director for housing investment and renewal, said: "We received provisional approval from the government last year for the money we need to transform the area.
"The plans for the area have been developed in conjunction with local residents and stakeholders and represent the aspirations local people have for their area."