Treasury review into Humber bridge tolls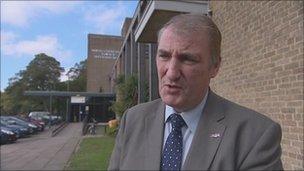 The government has given the go-ahead to a treasury-led review of the tolls on the Humber Bridge.
It wants to look at the wider economic impact of the charges.
It comes just a week after the government ordered a public inquiry into proposals put forward by the Humber Bridge board to increase tolls by as much as 11%.
That proposed increase will be looked at separately and led by the Department of Transport.
Richard Kendall of the Hull and Humber Chamber of Commerce, said he was "encouraged" by the government's most recent announcement.
He said: "Nobody has looked at the whole of the issue at that level before. It is very positive that the Chancellor himself has an idea of what is going on here.
"We should be optimistic."
Councillor Mark Kirk, leader of North Lincolnshire Council, said he hoped to see either an abolition or reduction of the tolls, as a result of the review.
He said on the south bank of the Humber Estuary there were plans for industry and good job opportunities.
He added: "Yet we have a city on the other side with high unemployment, people desperate for work and we have a bridge with a toll booth between it. It just doesn't make sense."
The treasury review is likely to start next year and last up to 12 months.
Last year the government refused a bid by the bridge board to increase tolls from £2.70 to £2.90 for cars.
Related Internet Links
The BBC is not responsible for the content of external sites.