East Yorkshire council leader deselected by party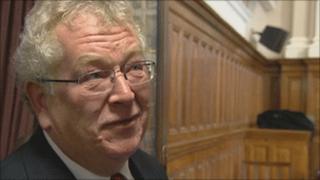 The leader of East Riding of Yorkshire Council has been deselected from representing his party in next year's local elections.
Stephen Parnaby is one of 10 Tory councillors at the authority who have not been put on the approval shortlist for candidates in May's election.
The decision has been made by councillors' own Conservative constituency associations.
They now have 28 days to appeal to the associations.
Mr Parnaby said he would not be resigning as council leader.
He said: "The process is ongoing and will take its course."
The authority's deputy leader Jonathan Owen has also been told he is not on the Tories' approval list.
The other councillors are Richard Stead, Andy Burton, Jane Evison, Margaret Chadwick, Bryan Pearson, Charles Hunter, Doreen Engall and Felicity Temple.