Missing Hull man's family 'need help'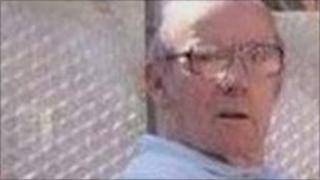 The family of an elderly man who has been missing for 18 months have appealed for any information that may put their mind at rest.
Michael Conboy, of Saxcourt, Hull, was reported missing in April 2009, when he was 80. Police searches found nothing.
His disappearance was described at the time as out of character.
His nephew, Paul Robinson, said: "No-one has got anything to give us, it is difficult, if we just had something to cling to."
Mr Conboy is described as white, 5ft 4in tall (1.62m), very slim and balding with grey hair.
He may be wearing glasses and police said at the time he was usually well-dressed.
Mr Robinson added: "The most difficult thing is not knowing.
"None of us thought we would get to this. Initially, when it happened, he's bound to turn up, well, because he will.
"But there's been nothing, absolutely nothing.
Pc Carol Meyer of Humberside Police said they had not given up looking for Mr Conboy.
She said: "We never stop looking. It's very difficult, especially at this time of the year.
"It's coming up to Christmas and it's very distressing."
Mr Robinson said the family were in limbo because of the lack of information.
"Every time the phone rings, part of you dreads it ringing, but the other part of you wants it to be a call to say 'we've found him' or 'we've got some information'," he said.