Hull school opened in 2001 in closure consultation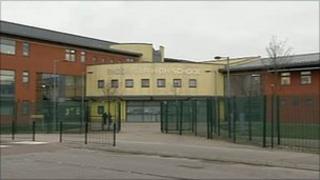 A school which opened in 2001 is being considered for closure by Hull City Council.
A consultation will be carried out on whether Endeavour High School should close in August 2012.
A report for the council cabinet recommended the school be considered for closure due to low pupil numbers making it "not financially viable".
John Ranby, chair of governors at the school, said the consultation was a "knee-jerk" reaction.
Councillor Christine Randall said: "Endeavour has been in and out of special measures and has been declining in popularity for some time, meaning it is not financially viable going forward.
'Excellent education'
"Every child in Hull has the right to a good or excellent education and we as a council have the responsibility of ensuring that happens."
She added that young people who had gone to the school had not received such an education and "families don't want their children to learn there".
The council said that if the school closed there would be enough places for pupils across the city at other secondary schools.
Mr Ranby said: "It was built really with too high expectations, flamed by the media, and it was always going to be difficult to meet those expectations.
"Those expectations have now been met: we got our best exam results in the summer.
"The parent-governors are hugely supportive of this school and think it's a disgrace and they don't think the report will be implemented.
"What we need to be is an academy, we need the extra resources that an academy will bring."
The school, which has the capacity for 1,200 pupils, has just over 600 students. In September 2010 only 37 families made the school their first choice.
A consultation will now begin with staff, parents, local residents and trade unions about the potential closure.