Humberside Fire Service named top employer of women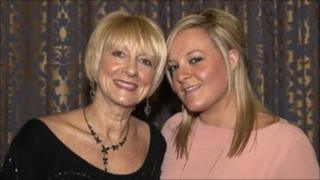 Humberside Fire Service has been named among the country's best employers of women.
The list of Top 50 Employers of Women was compiled and published by The Times newspaper.
Sharon Pegg, the equality and diversity manager at the fire service, said: "We are dedicated to creating a workplace where women can succeed, progress and thrive."
Out of the 1,293-strong workforce, 226 (17%) are women.
Ms Pegg said: "There is still lots of hard work to do, but this is a significant achievement for the service."
Career progression
Lesley Butcher who has wokred for the service for 20 years is currently a personal development co-ordinator, managing training and career opportunities for staff.
Her daughter, Laura, also joined the service two years ago on her mother's recommendation, and works in the control room as an operator.
Mrs Butcher said: "The service is to me a great big family and everybody knows everybody else within the station.
"To me it's always provided a big group of support and network of friends that I don't think I've found anywhere else."
Mrs Butcher said working in a male-dominated environment had not hindered her ability to progress and succeed within the organisation.
Supporting women
As a single parent raising a young child she praised the service's attitude to flexible working.
"I started working for the service when my daughter was six-years-old and I've had a lot of support over the years from the service with working arrangements."
Since the introduction of a dedicated department dealing with equality and diversity issues over six years ago, Mrs Butcher said improvements had been made to help women employees.
"I think there's a lot more support for women. Women's issues have been dealt with in a positive way, mainly through the introduction of lots of equality and diversity measures.
"It's a better working environment now."