Call to silence Driffield's All Saints Church bells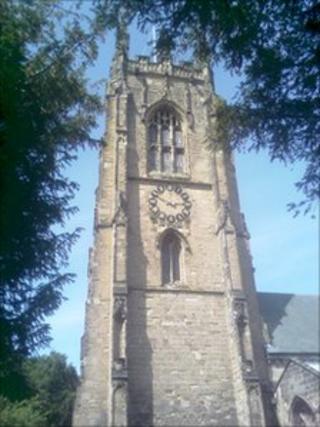 Some residents living near an East Yorkshire church are calling for its chimes to be silenced during the night.
The bells of All Saints Church, on Middle Street North in Driffield, have been ringing for the past 177 years.
Now some of the people living near the church say their sleep is being disturbed by the hourly chimes during the night.
They have asked a local councillor for help and are calling for the bells to be silenced between 2300 and 0700.
Church 'surprised'
Town councillor Jolyon Lawson is raising the residents' concerns and is pressing for the bells to be controlled at night.
He said: "We are contacting the church, we've also spoken to environmental health as to whether there are any legal issues with noise between 2330 and 0700, which there are for all other types of noise."
Officials at the church said they were surprised by the complaints.
Warden Peter Reed said: "We've not had any complaints like this before. In fact, the only complaints we've had are when the chimes have malfunctioned and not gone off.
"Clearly we want to listen to what local people are saying and to respond as well as we can.
"So we really would like people who are concerned about this to come and speak to us.
"We've not had anyone speak to us yet."
Driffield Town Council has started an investigation into whether the church bells are bound by the same disturbance laws as other noise.