Human leg found in bag in river near Brigg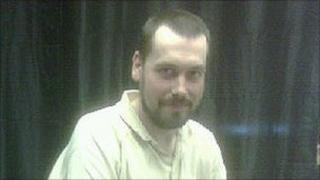 A human leg has been found wrapped in a large bin bag in a river in North Lincolnshire.
Humberside Police said the body part was found in the River Ancholme close to Ancholme Leisure Centre.
Five men have already appeared in court accused of conspiring to murder a Grimsby man whose body parts were found in a canal.
One of Adam Vincent's legs was found at Tetney Lock on 3 March. Further remains were found by police on 4 and 6 March.
Humberside Police said officers were called just before noon on Wednesday following a report from a member of public who had spotted a large black bin bag which appeared to have a body part inside.
In a statement the force said: "Officers attended the scene and set up a cordon in order to recover the item which has been identified as a human leg.
"Officers are now working to identify the leg and will be looking into any possible connections to the ongoing investigation into the death of Grimsby man Adam Vincent.
"Further searches are likely to take place in the area and Mr Vincent's family have been made aware of the find."