Market Weighton school fence plan causes controversy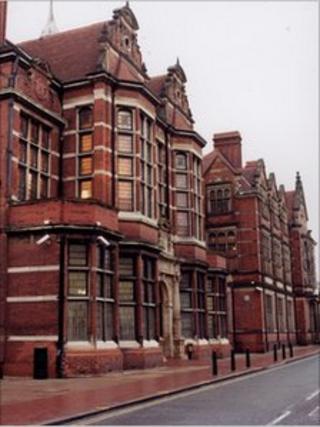 Plans to put up a new security fence at Market Weighton Infant School have provoked complaints from some parents.
The 5ft 11in (1.8m) metal fence is one of many that have been installed at schools across the region.
One parent described the barrier as "unnecessary" and said it would make the school resemble a prison.
East Riding of Yorkshire Council said fences at schools were built in response to increased vandalism and thefts.
Emma Robinson, who has two children at the school, said there was no need for it.
'Keeping out criminals'
"I think it is unnecessary. I think it will look unsightly and I don't think it's a good atmosphere for the children to be in, I don't think there is any need for it, she said.
"The height of this fence and the style of it that reminds basically of us of a prison. The atmosphere it will portray for the children, I don't think it is necessary at all."
Paul Butler, school inclusion and access manager at East Riding of Yorkshire Council, said that the council was mainly concerned with keeping out criminals.
He said: "The idea is to keep vandals out and people who are not supposed to be on school sites.
"To keep them out, rather than keeping children in."
He said that the council carefully chose the schools that they built fences around.
'Feel more insecure'
"We get more requests for fencing than we can satisfy. The council will only put up fencing if we feel there is a safety or security issue."
The government department responsible for inspecting schools Ofsted said it expected schools to have adequate security in place.
Nick Seaton, from the Campaign for Real Education, which lobbies for parental choice in schools, said that the fences may actually make children feel more insecure.
"I think it's giving children the message that there is a big bad world outside that they have to be separated from, or stay away from." he said.