Parents voice concerns over shortage of school places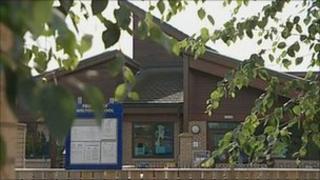 Dozens of parents have attended a meeting about a shortage of school places in some East Yorkshire villages.
Parents are worried that children in the Brough area will face journeys to lessons up to seven miles away.
Some have complained that East Riding Council has failed to build schools to match the increase in new housing in the area.
The council said it was looking at the problem and would pay to transport children to other schools.
More than 20 children living in Brough, Elloughton and Welton have been denied a place at any of the local primary schools.
They have been offered places elsewhere in the area, but parents said that would mean some children had to travel alone in taxis.
'More housing'
Councillor Tony Galbraith, who attended the meeting at Brough's leisure centre, said that the council was trying to find a solution to the problem.
"We are working with the schools to see if we can make any more places available.
"But, as an alternative we have offered children these places at alternative schools and we are providing them with home school transport to get them there," he said.
Parent Ellie Stockton said that some families were struggling to get children to different schools in the morning.
She said: "The council is allowing planning for more housing in the area and they haven't made a provision for extra schools.
"To be perfectly honest I not entirely sure of many parents who would be happy to put their four-and-a-half year-old daughter in a taxi to be taken to a school five miles away."