Humberside Police send rape awareness message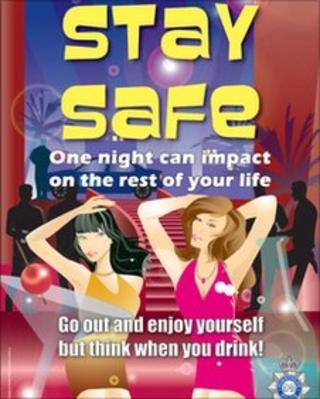 Police in North Lincolnshire are aiming to prevent the number of sexual offences rising by sending a message to people drinking this summer.
Humberside Police want to educate men and women about the dangers of too much alcohol and the importance of consent.
The campaign will mainly target women, and posters will be displayed at pubs, hairdressers, taxi ranks, nightclubs.
Officers are working with North Lincolnshire Council and North Lincolnshire NHS Trust.
Campaign leader, Det Sgt Nicki Miller, said: "We are keen to ensure that the number of sexual offences does not increase at this time of year and this is the main reason behind this campaign.
"The campaign, which is mainly targeted at women, will also remind men of the part they play whilst out socialising.
"We want to remind them of the importance of knowing what consent means and educating them on the importance of being safe."