Humber Half Marathon death prompts earlier race time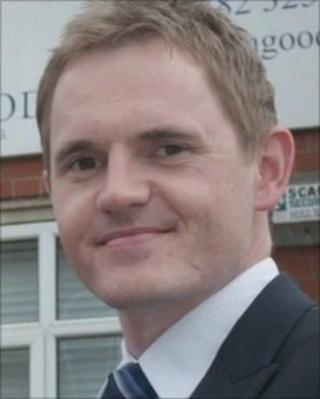 The Humber Half Marathon will be moved to an earlier time next year to avoid problems caused by heat, organisers said.
The move comes after a runner collapsed and died at the race, in June.
Matthew Good, 32, suffered a fatal heat-induced stroke close to the finishing line.
The Rotary Club, which organises the race, is moving the start time forward by one hour to 09:00 BST.
Stewart Heron, from the Rotary Club of Hull, said: "This will allow participants to run in morning temperatures [and to complete] the event in a cooler part of the day.
"Other improvements include additional help and advice for runners in the event of problems with the heat on the day."
Organisers had considered changing the date of the race but opted for an earlier start time instead because of the likelihood of "high temperatures", which have been recorded during spring in previous years.
The 2012 Humber Bridge Half Marathon will take place on Sunday 24 June 2012.