Drop in sales fuels fears over job prospects for region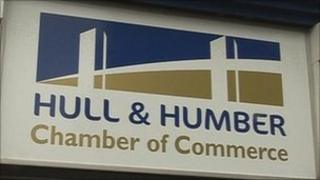 More than a third of firms in the Humber area have reported a drop in sales over the past three months.
According to the latest quarterly survey by the Hull and Humber Chamber of Commerce, 36% of businesses have seen sales fall, compared to 23% reporting a rise.
The decline has raised concerns over jobs, with 20% of firms saying they expect to decrease employment.
The chamber of commerce said the figures were disappointing.
Dr Ian Kelly, chief executive of Hull & Humber Chamber of Commerce, described the recent announcements of job losses at Tata Steel in Scunthorpe and BAE in Brough as a "big blow."
"This quarter's results are disappointing and suggest that the recovery in the Humber has not gathered momentum", he said.
The employment figures in the report show that while 49% of companies recruited staff in the past three months, only 19% of the jobs were new ones. More than 18% of firms cut jobs.
Just 13% of the firms surveyed said they expected to create new jobs in the next three months, the worst figure for two years.
Dr Kelly said he hoped that new investment, such as the proposed Siemens wind turbine plant in Hull, would help the region's economy.