New band Dear Sherlock prepare for debut gig in Hull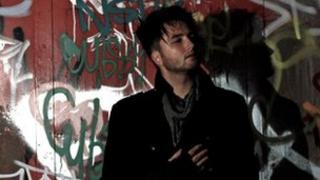 Not many bands prepare for their first gig while living in different countries.
But Dear Sherlock relish the challenge of working in this unusual way.
Hull-based Jamie Gray teamed up with singer Eduardo Lemos, based in Portugal, via the internet. Both admired each others work and began to write and record in their separate countries.
The result of the collaboration is a new release and live gig this month.
Origins of the band
Jamie Gray is well known on the Hull music scene for his keyboard playing and he has graced many bands including Black and White Tango and Ecstasy of Lucia. But for his next project, he decided to look further afield for a new collaboration.
"I came across a band called Reckless on the internet," he said, "They were quite well known on YouTube and I started being in touch with their singer, Eduardo, who's based in Portugal. We both admired each others work and decided to work together."
But for both of them, the challenge of writing, producing and recording tracks at a distance had to be overcome.
"We exchanged parts and files to create the songs together," recalled Jamie, "communicating via Skype, email and phone. It may sound strange, but I find it easy to work with Eduardo and Daniel Carvalho (drummer, also based in Portugal) .
"They're in their studio in Porto, I'm here in Hull, we're communicating over the internet and it's quite easy really. We fully trust each others judgement on music."
Famous in Portugal
With recordings well underway, Jamie discovered that Eduardo is actually a well known musician in Portugal.
"He told me he was quite famous and he's right. I've found footage on the internet of him all over Portuguese TV. He's quite a star."
For Eduardo, working with Jamie on this new project is very fulfilling and he is excited about playing live in the UK.
He said: "I'm proud of the work we've done so far. I consider Jamie to be one of the most gifted musicians that I've ever had the chance to work with.
"He's incredibly talented and you can hear that in our work. I hope that we can entertain people and with that, get the chance to come back more often."
As well as the gig at Fruit, the band also plan to perform in Europe next year and are already addressing the problem of shifting drum kits and amps across the miles.
"We've thought of that one," laughed Jamie, "and we reckon that between us, we have enough gear between the two countries to save us having to drag it all onto planes."
For now, the band are looking forward to their first rehearsals in Hull ahead of their debut gig.
They play at Fruit in Hull on 22nd December alongside headliners La Bete Blooms.