Local musicians get music 'Masterclass' from BBC Introducing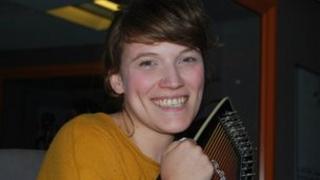 Local musicians are to walk in the footsteps of The Beatles and the Rolling Stones at a special BBC event aimed at unsigned artists.
The BBC Introducing Masterclass will be hosted at Abbey Road Studios on 19 January with further sessions taking place at Maida Vale.
The local acts were nominated for the event by BBC Radio Humberside.
They will work alongside world renowned musicians and BBC DJs including Zane Lowe.
BBC Introducing hosted the first ever Masterclass last year and was deemed such a success that it decided to make it an annual event.
'Amazing opportunity'
BBC Introducing presenter Alan Raw, who hosts the BBC Radio Humberside's new music programme, said: "This is an amazing opportunity for our local musicians.
"Just to go to Abbey Road and Maida Vale is an experience in itself but then to get the chance to work with top musicians and to network with people from the industry, it's just a wonderful thing for them."
The local acts, ranging from producers to folk musicians were asked to attend after being nominated by BBC Introducing on Radio Humberside.
Attending from Northern Lincolnshire and East Yorkshire are Jessica Lawson, Denman, Preyfour and members of local bands Lavellion and Silent Film Project.
Nick Tyldsley, from Lavellion, said: "The Beatles and Led Zeppelin have both recorded at Abbey Road so it's going to be amazing to walk in their footsteps.
"I'm hoping I can learn a lot to take back to the band. It'll be a brilliant insight into how the music industry works."
BBC DJs Zane Lowe and Jo Whiley will appear alongside top session musicians, music industry figures and well-known guests such as Trent Reznor, Friendly Fires and Jamie Cullum.
You can watch the event live all day on Thursday 19th January at www.bbc.co.uk/introducing.
Catch up with how our local musicians got on by listening to BBC Introducing on Radio Humberside, Sunday from 20:00 GMT.