Project to restore Bridlington's Sewerby Hall to 1900 era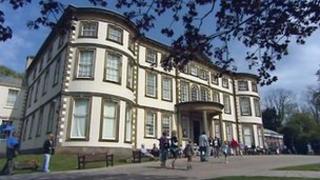 Plans for a £2.6m restoration of a historic hall in East Yorkshire are to be considered by councillors.
If approved, the servants' quarters, kitchen and living rooms of Sewerby Hall, in Bridlington, could be returned to how they looked in 1900.
Curators discovered an original photographic album showing the furniture, fixtures and fittings of its rooms from that period.
Sewerby Hall attracts about 150,000 paying visitors each year.
The project is estimated to cost £2.6m and has so far secured £50,000 from the Heritage Lottery Fund to develop the idea.
The Hall, which is managed by East Riding of Yorkshire Council, currently houses a collection of Amy Johnson memorabilia and temporary exhibitions of artwork, photographs and local history.
The Grade I listed Georgian country house was originally built between 1714 and 1720 by John Greame and a number of alterations were made in subsequent years.
Parts of the building were restored in 2001 to include Regency and Victorian features.