Hull loan shark Lee Bates given community service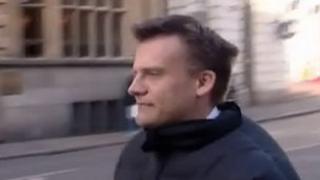 A man who ran an illegal loans business in Hull has been ordered to carry out 180 hours community service.
The city's crown court heard Lee Bates, 37, of Cottingham Road, Hull, admitted charging up to 80% interest on loans across the North Hull estate.
Judge James Sampson described his activity as "unregulated exploitation".
Tony Quigley, who led the investigation, said Bates had worked for a legitimate loan company and poached clients for himself.
He said: "All he was thinking about was his own greed."
One of his customers, who wanted to remain anonymous, said the loan from Bates had left her family struggling.
She said: "We were paying a lot of money back every month which we just couldn't afford.
"We were getting ourselves into debt, after debt, after debt."
Bates pleaded guilty at an earlier hearing to two charges relating to making illegal loans.
He pleaded not guilty to intimidating a witness. The charge was ordered lie on file.
He was also given a two-year supervision order.