Humberside Police end two-year recruitment freeze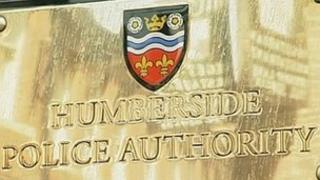 Humberside Police are to lift their freeze on recruitment and start to employ new officers.
The force introduced the freeze two years ago as part of budget cuts.
In the next six months however, it said 16 new police staff would be taken on and further recruitment was expected towards the end of the year.
The first of the new officers will be those who completed the officer recruitment process but held back because of the recruitment freeze.
Applications will then be sought from the public.
'Significant challenges'
In February, Humberside Police Authority voted to increase the portion of council tax spent on policing by almost 4%.
Chief Constable Tim Hollis said he was delighted the recruitment freeze could be lifted.
"Whilst there are still significant financial challenges confronting Humberside Police, and we're not out of the woods yet, looking ahead over the next five years we know that we will need to keep officer strength up," he said.
"The support we recently received from the police authority in setting this year's budget means that we can start the process sooner rather than later, albeit the numbers of new recruits are relatively low at present. It's really good news for Humberside Police and for our communities."