Chief Constable Tim Hollis: Commissioner role 'is untested'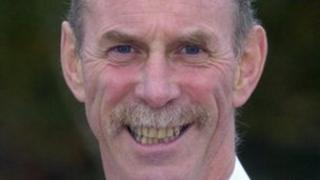 The Chief Constable of Humberside Police has criticised plans to install a police and crime commissioner.
Tim Hollis said the scheme that would see 41 police and crime commissioners elected in areas outside London was fraught with difficulties.
He said many of the candidates hoping to secure the role were "untried and untested" on policing matters.
The elections for the roles of commissioner are to be held in November.
Candidates include the former deputy prime minister Lord Prescott and Keith Hunter, a former chief superintendent with Humberside Police.
'Different governance'
The former leader of Hull City Council, Colin Inglis, failed to make the shortlist of candidates.
Talking about the role Mr Hollis said: "This is a system that is untried and untested in this country.
"It's a fundamentally different style of governance."
Mr Hollis, who is to leave the post of chief constable within the next year, said a newly-installed commissioner may not want to work with him.
He added: "A new police and crime commissioner may not want to inherit Tim Hollis who is well-known and everyone knows how I operate and how I run the force."
The role of commissioner includes setting priorities for a police force and overseeing finances.
They will have the power to hire and fire chief constables, hold them to account and set the force's budget.
Humberside's police and crime commissioner is expected to earn an annual salary of £75,000.