Apology over Hull primary school admissions mix-up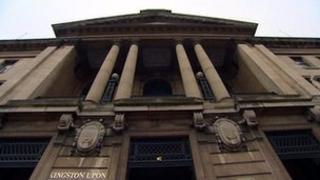 A city council has apologised to parents in Hull after an error in its primary school admissions process for September 2012 led to a mix-up.
Some parents have been informed of places by email, but others do not know where their children will be going.
A number of parents also claimed they were told that some of the information in the council emails was wrong.
Hull City Council admitted there was a "technical problem" and apologised for causing "any unnecessary anxiety".
'Not acceptable'
The mix-up came after some parents applied for places online while others filled in a paper application form.
Parents who had applied online were notified of school places by email before those who had submitted a postal application form.
Parent Jo Wheeler contacted the council after she received an email informing her that an online application for her daughter to attend St Nicholas Primary School in September was unsuccessful.
"I was told that there was an IT error, that some of the information contained in the email may be incorrect and that we should wait until a letter came through in the post, which would be at some point this week.
"It's not acceptable. Somebody needs to be held accountable for this - making such an error. They need to look at the system they're using and make adjustments so this doesn't happen again."
'Unnecessary anxiety'
In a statement, Vanessa Harvey Samuel, head of localities and learning at Hull City Council, said the council had aimed to notify all parents at the same time ahead of its target date of 4 May.
"Unfortunately we have experienced a technical problem with applications that were not made online.
"This has led to a delay in informing parents about the school that has been allocated to them; however, we are working to rectify the problem as quickly as we can.
"All parents, regardless of how they applied, will receive a letter to confirm their place.
"We apologise to parents for this delay as we do not wish to cause any unnecessary anxiety and we are hoping to get the letters issued before the end of next week."