Prison absconder linked to second robbery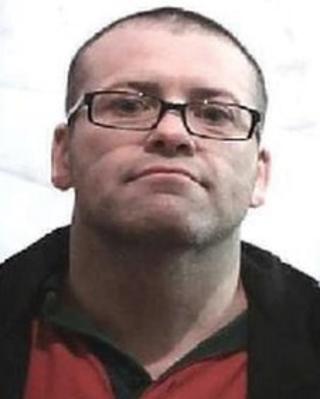 A second robbery is being linked to a man who failed to return from day release at an open prison.
Eithan Teanby, 40, absconded from HMP North Sea Camp in Boston on 21 May.
Detectives wanted to speak to him about an attack on two members of staff at a post office in East Common Lane, Scunthorpe, the same day.
Nottinghamshire Police have now said they want to trace him in connection with a robbery at the Halifax bank in Bulwell, Nottingham, on Wednesday.
Teanby was described as a white, with dark brown, greying hair, between 5ft 8ins and 5ft 9ins (1.75m) tall and of a stocky build.
The Prison Service said he was serving 10 years and 8 months for robbery, causing grievous bodily harm and assault and was nearing the end of his sentence.
During the post office robbery the two staff members, a man and a woman in their 60s, suffered serious injuries after being hit with a weapon.
Teanby is believed to be taking prescription medication and there are concerns he may not have access to his required dosage.