Bridlington Olympic torch row woman 'branded terrorist'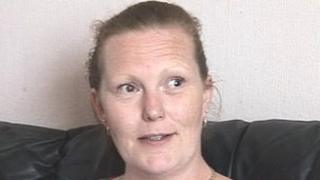 A woman who wrote on Facebook about obstructing the Olympic torch said police branded her a terrorist.
Helen Perry, from Bridlington, East Yorkshire, was warned by Humberside Police after suggesting street parties could be set up to block the torch's route.
Mrs Perry said the comments were "only ever supposed to be fun" and the police's reaction was "heavy-handed".
Police said anyone delaying the torch would be "dealt with appropriately".
'Just a laugh'
Mrs Perry said she had no intention of sabotaging the Olympic torch relay when it came to Bridlington on 18 June.
While she was unhappy no-one from Bridlington was taking part in the town's Olympic torch celebration the comments were "just a laugh", said Mrs Perry.
"But I got a phone call from the police saying it was considered terrorist activity. I thought it was ridiculous," she said.
"As he was speaking to me he said it's the same as making a bomb threat. It really isn't."
Humberside Police declined to comment on Mrs Perry's specific case but said in statement the force "would not allow people to make nuisances of themselves" along the torch's route.
A London 2012 spokesman said it was not possible for everyone to run in their home town as people from across the UK were selected as torchbearers.
"In order to please the majority of people, we've tried to place people no more than an hour from their nomination address so their friends and family can still come and cheer them on," he said.